Exhibit Dates: February 2 – 25, 2018
Opening Reception: Friday, February 2 from 7-9pm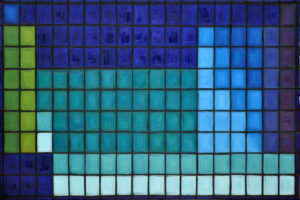 The Art2 (Art Squared) exhibit at Del Ray Artisans gallery explores the synergy of art with science, technology, engineering, and mathematics (STEM). This show runs February 2-25, 2018, and overlaps with National Engineering Week and includes workshops to engage STEM-interested public of all ages. Come see how creativity drives the mind to explore and inspires scientists to ask questions and search for understanding. Principles of symmetry, geometry and measurements are often used in creating beautiful artwork. Likewise, scientific disciplines can inspire and inform art, as with anatomy in figure paintings, geology in landscapes, meteorological events in dramatic compositions, and physics in 3D installations. This show is about pushing the artist to new levels of expression. Join us at the Opening Reception on Friday, February 2, 2018, 7-9pm.
The Art2 exhibit is at Del Ray Artisans gallery in the Colasanto Center, 2704 Mount Vernon Avenue, Alexandria, Virginia 22301. Gallery hours are:  Thursdays 12-6pm, Fridays 12-9pm, Saturdays 12-9pm, and Sundays 12-6pm. The gallery is free, open to the public, and handicap accessible. For more information, please visit www.DelRayArtisans.org/exhibits or contact the curators Monica Hokeilen (HokeilenArt@gmail.com) and Sophia Suarez (sleesuarez@gmail.com) or Director of Curating Kathy Turner (Curating@DelRayArtisans.org)
Del Ray Artisans, founded in 1992, is a nonprofit organization whose mission is to promote art for the benefit of artists and the community.
Del Ray Artisans (DRA) appreciates the continued support from the City of Alexandria, Alexandria Commission for the Arts, Virginia Commission for the Arts, and National Endowment for the Arts. DRA is a 501(c)(3) organization.
---
Short Blurb – Art Exhibit – 35 words or fewer
"Art Squared" explores the synergy of art with mathematics, science, technology, and engineering. Exhibit runs February 2-25, 2018 and includes workshops for STEM-interested public. Opening Reception: Friday, February 2, 7-9pm. www.DelRayArtisans.org/exhibits
Synopsis – Art Exhibit – 75 words or fewer
"Art Squared" explores the synergy of art with mathematics, science, technology, and engineering. Symmetry, geometry, and measurement create artwork. Scientific disciplines inspire art—anatomy builds figure paintings, geology pervades landscapes, and meteorological events create drama. Exhibit runs February 2-25, 2018, overlapping National Engineering Week and includes workshops for STEM-interested public of all ages. Opening Reception: Friday, February 2, 7-9pm. View exhibit at Del Ray Artisans Gallery, 2704 Mount Vernon Avenue, Alexandria. Details: www.DelRayArtisans.org/exhibits