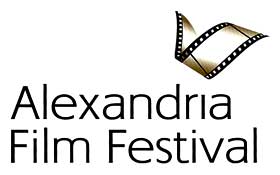 Join us at Del Ray Artisans gallery on Friday, April 14 from 7-9pm for a sampling of short films from the Alexandria Film Festival. The films are being selected from the fall 2016 festival and will tie in with the April art exhibit theme, Breaking the Glass Ceiling – The Sky is the Limit. This is a free event. Donations are appreciated.
Featured Films:
The Ken Burns Effect
Filmmaker: Tia Shuyler. 12 minutes. Documentary. Washington, DC.
College alums reunite to recreate the camaraderie that was built as a result of their shared admiration of Ken Burns—featuring Ken Burns.
Charlie and Sam
Filmmakers: Ben Powell & Taylor Powell. 15 minutes. Documentary. Washington, DC.
As of 2016, fewer than 5% of American WWII veterans are alive. Follow 97-year-old WWII Naval Aviator, Charlie Edwards, as he travels to meet his old squadron mate Sam Takis for a final farewell—the first time they'll have seen each other since the end of the war.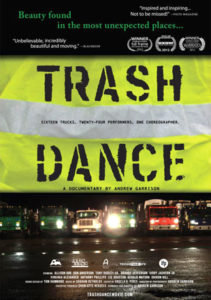 Trash Dance [Main Feature]
Filmmaker: Andrew Garrison. Documentary. Austin, TX.
Sometimes inspiration is found in unexpected places. Choreographer Allison Orr finds beauty and grace in garbage trucks — and in the men and women who pick up our trash. She joins city sanitation workers on their daily routes to listen, learn, and ultimately to try to convince them to collaborate in a unique dance performance. Hard working, often carrying a second job, their lives are already full with work, family and dreams of their own. But some step forward, and after months of rehearsal, two dozen trash collectors and their trucks perform an extraordinary spectacle. On an abandoned airport runway, thousands of people show up to see how in the world a garbage truck can dance.
Lamplight
Filmmaker: Matthew Friend. 12 minutes. Fiction. USA.
A plague has wiped out most of humanity. In the aftermath, an old man uses his radio to try and reach out to survivors, but nobody responds. In the shadows, a creature stalks him, but the light of his one working lantern keeps it at bay. The problem: the batteries are running out.
Bernie and Rebecca
Filmmakers: John Harris & Melissa Kent. 15 minutes. Fiction. Washington, DC.
A blind date turns into the experience of a lifetime.