When:
February 26, 2017
all-day
2017-02-26T00:00:00-05:00
2017-02-27T00:00:00-05:00
Where:
Del Ray Artisans Gallery
2704 Mt Vernon Ave
Alexandria, VA 22301
USA

Exhibit Dates:  February 3 – 26, 2017
Opening Reception: Friday, February 3 from 7-9pm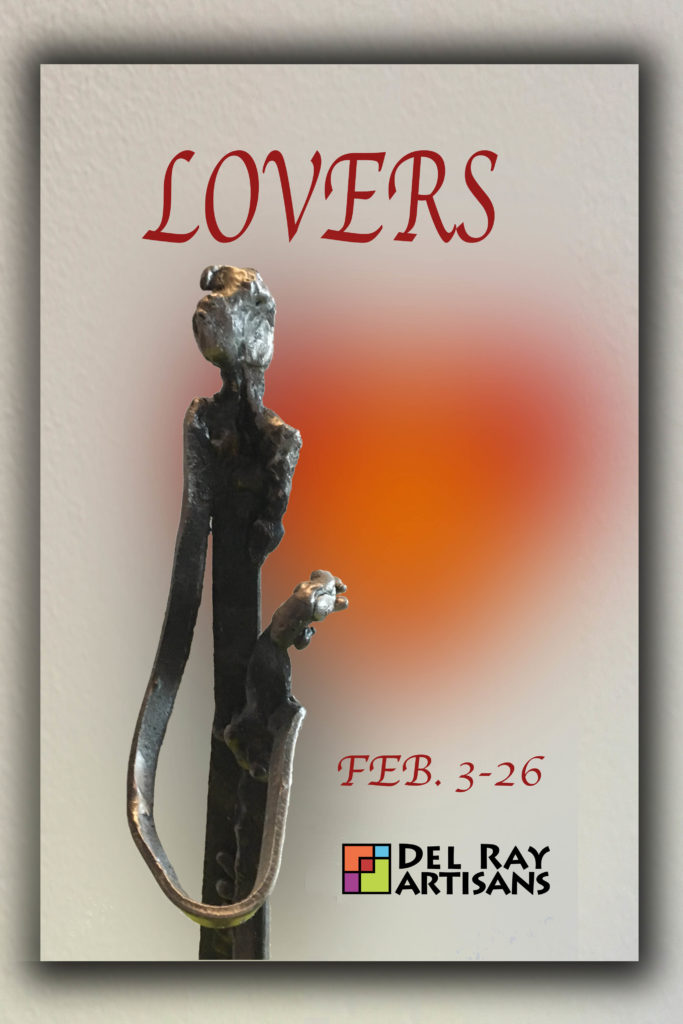 Broken hearts, far apart, still together, despite the weather.  Lovers will celebrate the spirit of Valentines Day throughout the month of February.  This show features Del Ray Artisans (DRA) members' interpretations of affectionate pairings in 2D and 3D mediums. Artists' new handmade cards will also be available during this exhibit. Please join us for the opening reception on Friday, February 3 from 7-9pm.
As part of the celebration, join DRA in "Sweet Treats and Poetry" on Tuesday, February 14, 2017 at 6-8pm at the gallery. Featuring desserts and poetry! You're invited to read a poem, either one you wrote or a favorite by another author, or just come to enjoy the readings by others. This event is free.
The Lovers exhibit runs February 3-26, 2017 at Del Ray Artisans gallery in the Colasanto Center, 2704 Mount Vernon Avenue, Alexandria, Virginia 22301. Gallery hours are: Thursdays 12-6pm, Fridays 12-9pm, Saturdays 12-9pm, and Sundays 12-6pm. The gallery is free, open to the public, and handicap accessible.
For more information, please contact the curators Bonnie Holmberg (mochajumbi@gmail.com) and Miles Liss (mcl679@gmail.com).