November 27, 2017 – February 26, 2018
Reception: Monday, December 11 from 6-8pm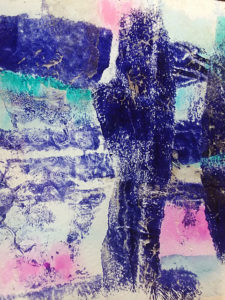 Del Ray Artisans is pleased to announce a collaboration with the City of Alexandria's Office of the Arts to sponsor an open theme art exhibit of Del Ray Artisans members' work at the Durant Arts Center. The exhibit is a part of Del Ray Artisans' Gallery Without Walls (GWW) program and features paintings, photography, and mixed media works of art to delight and awe.
The artwork will be displayed on the walls of the Durant Arts Center from November 27, 2017 through February 26, 2018. Patrons may view the artwork at the center during their regular business hours.
All artwork is available for purchase through Del Ray Artisans. Artists are donating 25% of the purchase price of sold pieces to Alexandria's Office of the Arts (20%) and Del Ray Artisans (5%). Del Ray Artisans is a 501(c)(3) nonprofit organization.
The exhibit will be at the Durant Arts Center, located at 1605 Cameron Street, Alexandria, VA 22314. For more information, contact Del Ray Artisans' volunteer GWW coordinator, Eileen O'Brien, at GWW@DelRayArtisans.org.