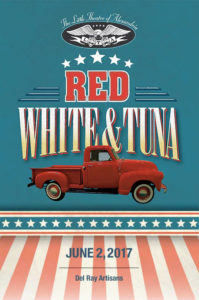 As we're celebrating Del Ray Artisans' 25th Anniversary, join us for an evening at The Little Theatre of Alexandria's "Red, White and Tuna" comedy production, complete with opening reception and Champagne intermission, plus a "fish art" exhibit and raffle on Friday, June 2, 2017.
The reception starts at 6:30pm and features heavy hors d'oeuvres, wine and refreshments, an art exhibit, and the opportunity to purchase raffle tickets to play for your favorite fishy art.
The curtain goes up at 8pm, and the play will be performed by The Little Theatre of Alexandria's actors. An intermission will feature Champagne and cupcakes, plus the art raffle drawing!
Tickets are just $45 each. All proceeds support Del Ray Artisans nonprofit. Tickets for this special Theater Night will only be sold through Del Ray Artisans. Tickets can be purchased at the gallery or online.
Note: Online ticket purchases will be available for pick up at Will Call at the theater on the day of the event when the doors open.
Play Synopsis: The play welcomes you to Tuna, the third smallest town in Texas, where the Lion's Club is too liberal, Patsy Cline never dies, and the residents never stop listening to OKKK, the local radio station. In this production, two actors again create the memorable population of Tuna, including a few hippies who have returned to their roots for their high school reunion. Is Tuna ready for them? Join the wild ride of quick changes and comedic characterizations.
The "fish art" Exhibit: The artworks for raffle are by Del Ray Artisans members: Linda Elliff, Theresa Kulstad, Karen Schmitz, Guy Jones, John Bordner and Angela Calos. Purchase raffle tickets at the reception and drop them in the fish bowl in front of the art piece you hope to win. The raffle drawing will be at the conclusion of the Champagne Celebration Intermission. Raffle tickets are $5 for one ticket or $20 for five tickets.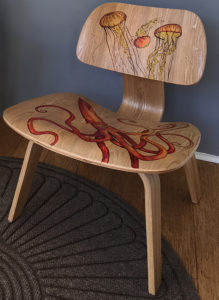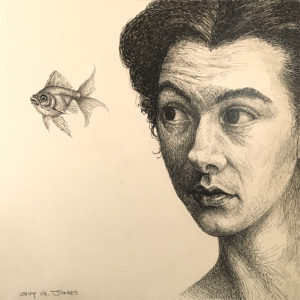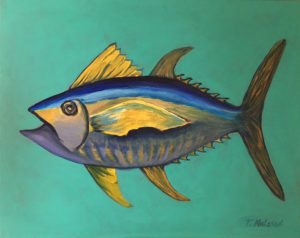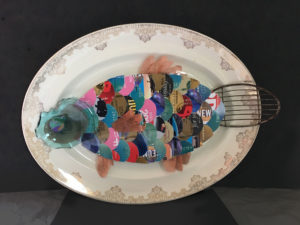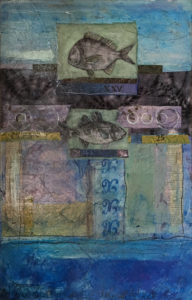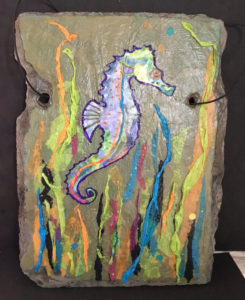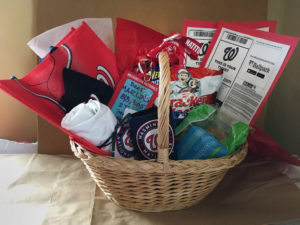 For more information, contact the organizers John Bordner (vp@delrayartisans.org) and Angela Calos (imsureiam@gmail.com).