When:
January 1, 2018 @ 6:00 pm – 8:00 pm
2018-01-01T18:00:00-05:00
2018-01-01T20:00:00-05:00
Where:
Del Ray Artisans Gallery
2704 Mt Vernon Ave
Alexandria, VA 22301
USA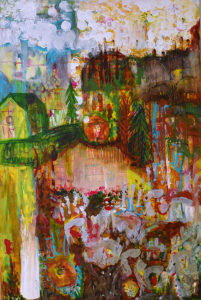 Time for artists to drop off their accepted artwork and (if applicable) marketplace entries for the upcoming exhibit Sensorium. Artwork drop off is Sunday, December 31 & Monday, January 1 from 6-8pm.
Artwork must be ready to hang (with screw eyes and wire) or ready for display (with mounting and/or a display stand if necessary). Review the standard artwork presentation guidelines and the Call for Entry for show specific information.
Questions? Contact the curators Mel Bikowski (melanie.bikowski@gmail.com) and Betsy Mead (egmead@gmail.com) or Director of Curating Kathy Turner (Curating@DelRayArtisans.org).